Nomad
Astrographical
System
Suns

1

Rotation period

25 Hours

Orbital period

365 Days

Physical
Class
Diameter

?

Atmosphere

?

Climate

Temperate

Gravity

Standard

Primary terrain

?

Surface water

?

Societal
Native species
Primary language(s)

Galactic Standard

Government

Corporatocracy

Population

?

Major exports

Human-Clones
Slaves


Affiliation
Description
Edit
Nomad society is divided into two major classes. At the top are the freeborn citizens, who constituted thirty percent of the system's population and controlled the Nomad government. They enjoyed a high degree of personal freedom and their rights were ordinarily not abused by government action with the exception of procreation issues.

The majority of the people of Nomad, around seventy percent of its population, consists of slaves. They have neither freedom nor civil rights. They are forbidden to own property, but they are "informally" allowed to have personal belongings, and to earn income from side businesses.
Inhabitants
Edit
Nomad is populated by roughly 30 to 40% Humans and the remaining are Slaves, typically Human-Clones.

Freeborn Humans
The Freeborn Humans are the true power and rulers of the planet and the driving force behind The Nomad Corporate.
Human-Clones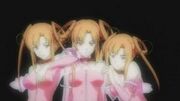 The planet Nomad is known for its extensive use of Genetic Engineering and Cloning and effectively has created several hundred variants of Human Clones which comprised the bulk of its Slave population.

Slaves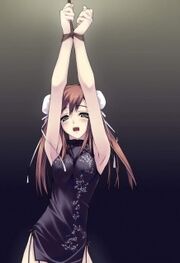 The majority of Nomad's population comprises of Slaves, either
Human
,
Human-Clone
or other sentient species. The Slaves have no freedom or civil rights and are consider nothing more than property.

The Slaves comprise a large portion of the planets exports. Despite Republic Anti-Slavery Laws, The Nomad Corporate manages to maintain a heavy profit from its export of slaves. Nomad Sex Slaves are a highly priced Commodity.
Locations
Edit