Class X planets are the result of a failed Class U planet in a star system's Hot Zone. Instead of becoming a gas giant or red dwarf star, a Class X planet was stripped of its hydrogen/helium atmosphere. The result is a small, barren world similar to a Class B planet, but with no atmosphere and an extremely dense, metal-rich core.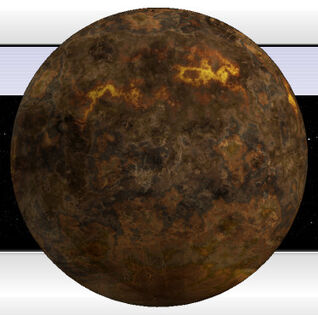 Game Notes:

Extreme attrition damage to units outside Pressure Domed Cities.
No Water for Naval Units
No Water for Fishery or Waterport
No Atmosphere for Air Units or Airport
All facilities require Pressure Dome (w/ Heat Shield) Upgrade or suffer damage.
Mine produce X3 Metal.