When all volcanic activity on a Class A planet ceases, it is considered Class C.
Essentially dead, these small worlds have cold, barren surfaces and possess no geological activity and little to no atmosphere.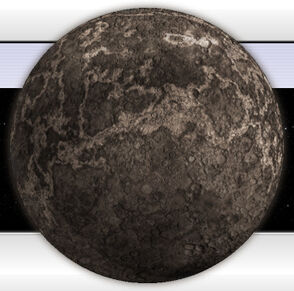 Game Notes:

Extreme attrition damage to units outside Pressure Domed Cities.
No Water for Naval Units
No Water for Fishery or Waterport
Little to no Atmosphere for Air Units or Airport.
All facilities require Pressure Dome Upgrade or suffer damage.