Autocannon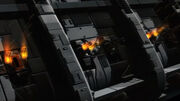 Description
An autocannon or automatic cannon is a rapid-fire projectile weapon that fires armour piercing or explosive shells (as opposed to the bullet fired by a machine gun).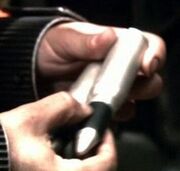 Autocannons often have a larger calibre than a machine gun and are mechanically loaded for a faster rate of fire. Modern autocannons are usually vehicle-mounted or even remote-operated as in some naval applications. They can use a variety of ammunition: common shells include high-explosive dual-purpose types (HEDP), any variety of armour-piercing (AP) types, such as composite rigid (APCR) or discarding sabot types (APDS).

Autocannon's use chemical-based propellents and explosives.


Types
Point Defense Autocannon
Light Autocannon

Autocannon

Heavy Autocannon

Users